Let's turn our focus to one of America's favorite spirits: bourbon. I'll be presenting to you the industry legends and innovators, as well as new recipes that you will love!
---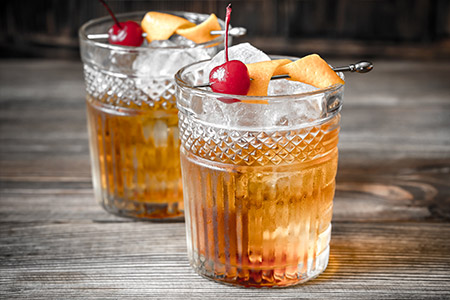 Old Fashioned
This drink is a classic, but it doesn't have to be hard. Combine bourbon, simple syrup (maple sugar), and bitters in a rocks glass. Garnish with lemon or orange twists when you're done for a rich, spiced filled drink.
---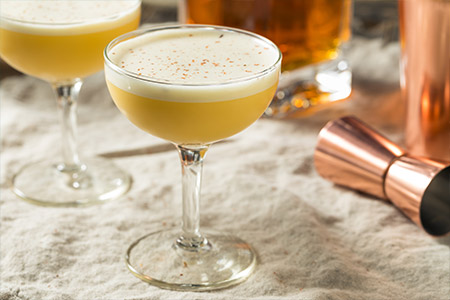 Bourbon Apple Cider Sour
To start, pour your favorite cider into a cocktail shaker, add bourbon, lemon juice, egg white and cinnamon. Shake without ice at first, then add ice and shake again. Strain into your glass and garnish with fresh apple slices and cinnamon.
---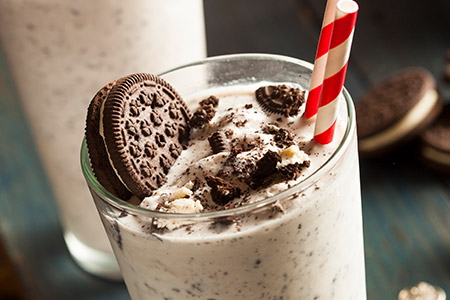 Bourbon Oreo Milkshake
This Bourbon Oreo Milkshake is a tasty, frothy, boozy mixture. Just put your favorite Bourbon in a blender with vanilla ice cream and Oreo cookies and blend! Decorate with Oreo cookies, if you did not eat them all while your drink was blending.
---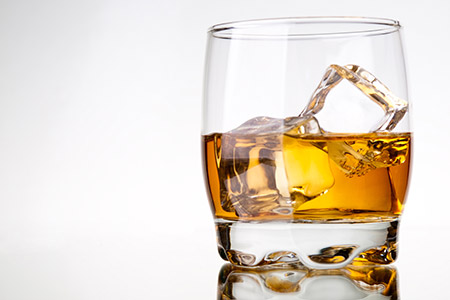 The Smoke, Spice and Everything Nice
If you've ever spent a chilly night around the campfire, then this drink is for you. It channels those smoky nights with its rich aroma and earthy flavors. It's made with bourbon, rye, mezcal, aromatic bitters, and strawberry syrup all mixed, and poured into a cocktail glass with ice for an amazing blend of flavors.
---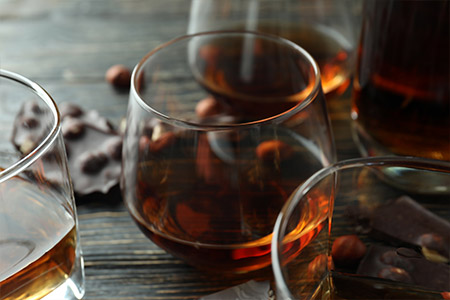 The Buttered Pecan Old Fashioned
This drink is the perfect balance of sweet and salty. When you sip on it, the bourbon flavors meld with buttered pecan simple syrup for an aromatic treat that will have your taste buds going wild! Add Buttered pecan simple syrup, bourbon and aromatic bitters to a glass with ice, stir and strain into a glass with an ice cube. Sip for sweet, buttery bliss.
---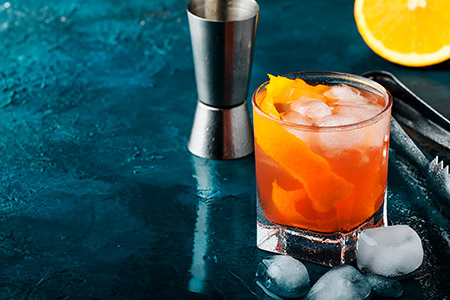 Boulevardier
Combine Campari, sweet vermouth and bourbon into a glass with ice. Stir it until the liquid is cool enough to drink, strain into your favorite rocks glass and top it off by adding orange twist for garnish if desired.
---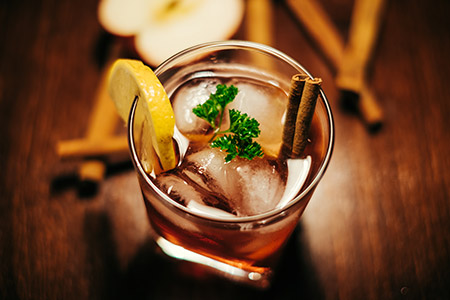 The Nor'Easter
The Nor'easter is a festive creation dreamed up by two New York City bartenders. Combining apple brandy, maple syrup and bourbon for the perfect combination of sweetness with spice. It's not hard to see why so many people love this drink! The flavors really pop with the added egg white that gives off an extra foamy feel while chile pepper pieces add some heat alongside lemon juice or lime juice. This shaken cocktail can be served straight-up but I find myself enjoying them less sweet enough if they're mixed over ice cubes before being topped off with sugar & cinnamon.
---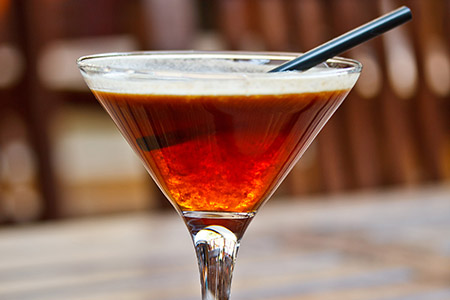 The Banker's Choice
A coffee cocktail is more than just a shot of espresso mixed with something alcoholic. This tasty treat starts by infusing fresh ground beans for three hours in bourbon, then topped off with maple syrup, Lazzaroni Amaro, and and crème de pêche before being finished off neat. The Banker's Choice is a complex drink that evokes notes of rich chocolate, caramel and orange.
---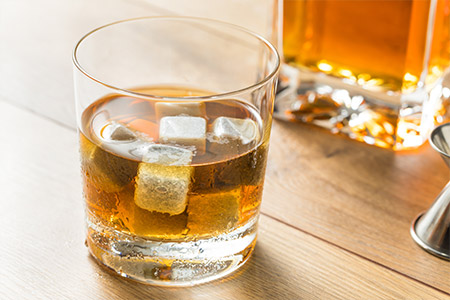 Walnut and Maple Old Fashioned
The rich, festive flavors of this cocktail are highlighted by the bourbon and maple syrup. In an ice-filled mixing glass, combine Bourbon, Maple Syrup & Walnut Bitters all together until well mixed before straining into serving glass with cracked walnuts on top to garnish!
---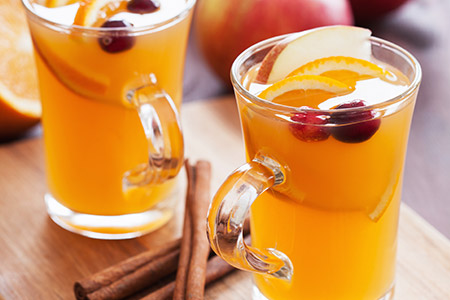 The Cranberry Apple Hot Toddy
Heat Cranberries and Apples in a pan with some lemon juice, stir in honey until it is dissolved. Once dissolved, pour the mix into a serving glass, and combine it with your favorite bourbon. Garnish with apple slices and a star anise pod, if you're feeling upscale.
---