Looking To Buy?
Finding The Right Home For You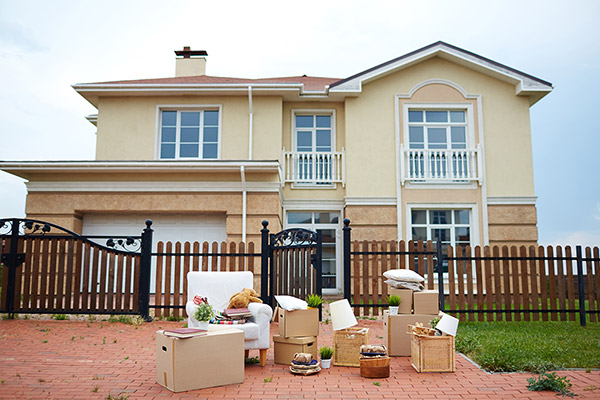 There are many factors to consider when buying a home. If you are thinking of purchasing one, here are some things for you to consider.
To find the right house, it's important to know what you want. It is best to create a prioritized list of features that you need in your new home and then start looking for houses with those same needs.
I've created a short list which should help with that process:
Research The Neighborhood
Before you buy, make sure that the neighborhood is not only a good fit for your family but also somewhere that feels safe. Get to know how far away things like grocery stores and schools are in order to reduce any unexpected inconveniences once you're moved in.

Avoid Unexpected Costs By Being Prepared
People often only think about their mortgage payment when it comes to owning their own home, but they need to also be aware of other expenses that come with homeownership. New homeowners should budget for other hidden costs such as property taxes, utilities, homeowner-association dues, in addition to home repairs in case anything happens. Budgeting at this stage is crucial in order to maintain ownership over time and avoid losing your house altogether.

Bigger Doesn't Always Mean Better
Everyone's drawn to the largest house on the block, but bigger may not be better when it comes to houses. It appeals only to a very small audience and limits your potential buyer pool if you ever plan on reselling. The value of your home will only go up as much as the other homes in that area.

Get A Step Ahead - Pre-Approval On Your Home Loan
The difference between being pre-qualified and having a pre-approved mortgage is that the latter entails lenders reviewing all of your financial information to see how much they will lend you. Being pre-approved for this means buyers save time, energy and frustration when house shopping because you are not looking at houses beyond your price range. You may also get better deals on interest rates by comparison shopping.

Leave Your Money Where It Is
It's best to keep your credit profile in check by avoiding any major purchases or movement of funds within three to six months before you apply for a new mortgage. A perfect paper trail means that lenders are more likely to get you the lowest interest rate available, which can save tens of thousands on borrowing costs over time.
---
Contact Me
I am always happy to talk with you about buying or selling a home! Feel free to reach out by submitting the form below or giving me a call. 661-618-8130